"Most of the a/b tests we run are inconclusive"
"We ran a few tests and none were winners"
"A/B testing isn't an effective growth strategy for us"
"A test shows x% lift, but then we push the change live and don't see REAL lift"
If you've found yourself saying or thinking any of the above, you're not alone – we hear these words more often than we care to admit.
Never fear!
Christmas has come a bit early this year and we're going to share a secret weapon that our clients have successfully deployed to run more effective A/B tests, boost team morale and most importantly, exceed growth targets. So settle in with a glass of your way-too-early eggnog and read on, little conversion optimization elf.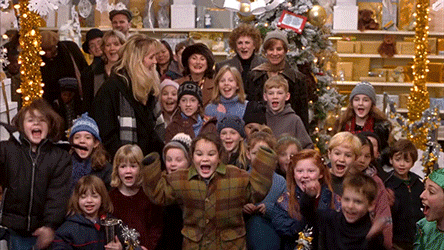 I hope you downed the eggnog in the time it took you to get here from the previous sentence because we're about to get real, real quick. Here goes:
Many conversion optimization efforts fail or yield lifeless results because companies are so focused on running tests that address internal pain points or arguments, they fail to focus on tests that build meaningful connections or improve relationships with customers.
Peep this article from the Harvard Business Review on the value and importance of emotionally connected customers:
"On a lifetime value basis, emotionally connected customers are more than twice as valuable as highly satisfied customers. These emotionally connected customers buy more of your products and services, visit you more often, exhibit less price sensitivity, pay more attention to your communications, follow your advice, and recommend you more – everything you hope their experience with you will cause them to do."
This same article continues with:
"Companies deploying emotional-connection-based strategies and metrics to design, prioritize, and measure the customer experience find that increasing customers' emotional connection drives significant improvements in financial outcomes."
If you're one of those skeptical types who a) needs more proof or b) went to Yale, we're happy to report that we've personally corroborated their findings and can confirm that the secret to a high-performing conversion optimization program and impactful growth is building meaningful, emotional connections with your customers.
We accomplish this with our clients through an in-depth process that emphasizes focus on customer behaviors, goals, motivations and problems. This results in a map of the customer's experience that builds trust, delivers a purchase experience beyond their expectations and gives them alllllll the feels about their relationship with you, your staff and your products or services; ultimately leading to a highly-strategic testing roadmap that contributes to real increases in your conversion rate and revenue.
If you have questions about our unique customer-centric approach to conversion optimization, the before-and-after results we've seen, or are ready to experience the awesome impacts for yourself, please don't hesitate to give us a shout.